Jon Tjhia
about, email, informal radio …
︎
: 💎️ 🌵️ … ︎: 🎲️
📍️



(Chunky Move/Melbourne Fringe, 2023)

A sensorily-abundant performance and audio described radio season in October 2023. Inspired by Project Communicator – a mid-1970s fan-led initiative to bring Star Trek to blind audiences through descriptive radio plays

Conceptualised by Fayen d'Evie and Benjamin Hancock, and created with Fayen and Ben, Rebecca Bracewell, Luke D. King, Georgina Kleege, Nelly Kate, Andy Slater, Lloyd MST, Jon Tjhia, Alex Craig, Anastasia La Fey, Anna Seymour, Sheereen Perrin, Lorena Zapiain, George Thomas and Sheri Wells-Jensen, in association with Antony Hamilton, Bryan Phillips, Madeleine Flynn, Charles Gushue and Willa Piro. Audio described by Vitae Veritas (Nilgün Güven, Joshua Lynzaat, Rachel Edward, Milly Cooper), Zoe Scoglio and invited guests.

Produced for the Chunky Move x Melbourne Fringe Radical Access Commission. Deep thanks to Fayen and the entire crew for a uniquely generative, educational and rigorous transdisiplinary collaboration. Tickets here!





(Debris Magazine, 2023)

A literary magazine offering 16 responses – in fiction, non-fiction, poetry and reviews, an interview, a photo essay and a recipe – to the urge to know

With contributions from Jamie Marina Lau, Nayuka Gorrie, Jumaana Abdu, Justin Clemens, Martyn Reyes, Xen Nhà, Alison Whittaker, Cherine Fahd, Madison Pawle, Em Meller, Lucy Van, Snack Syndicate, Scott Limbrick, Zhi Cham, Samantha Floreani, Kat Gledhill-Tucker and Darcy Hytt. Holy shit!

Thank you Julia Flaster and Elena Tjandra for helming Debris and giving me the opportunity to collaborate with my incredible fellow guest editor, Cher Tan. Zenobia Ahmed designed this beautiful issue with typefaces by Dennis Grauel and Wei Huang. Order it now!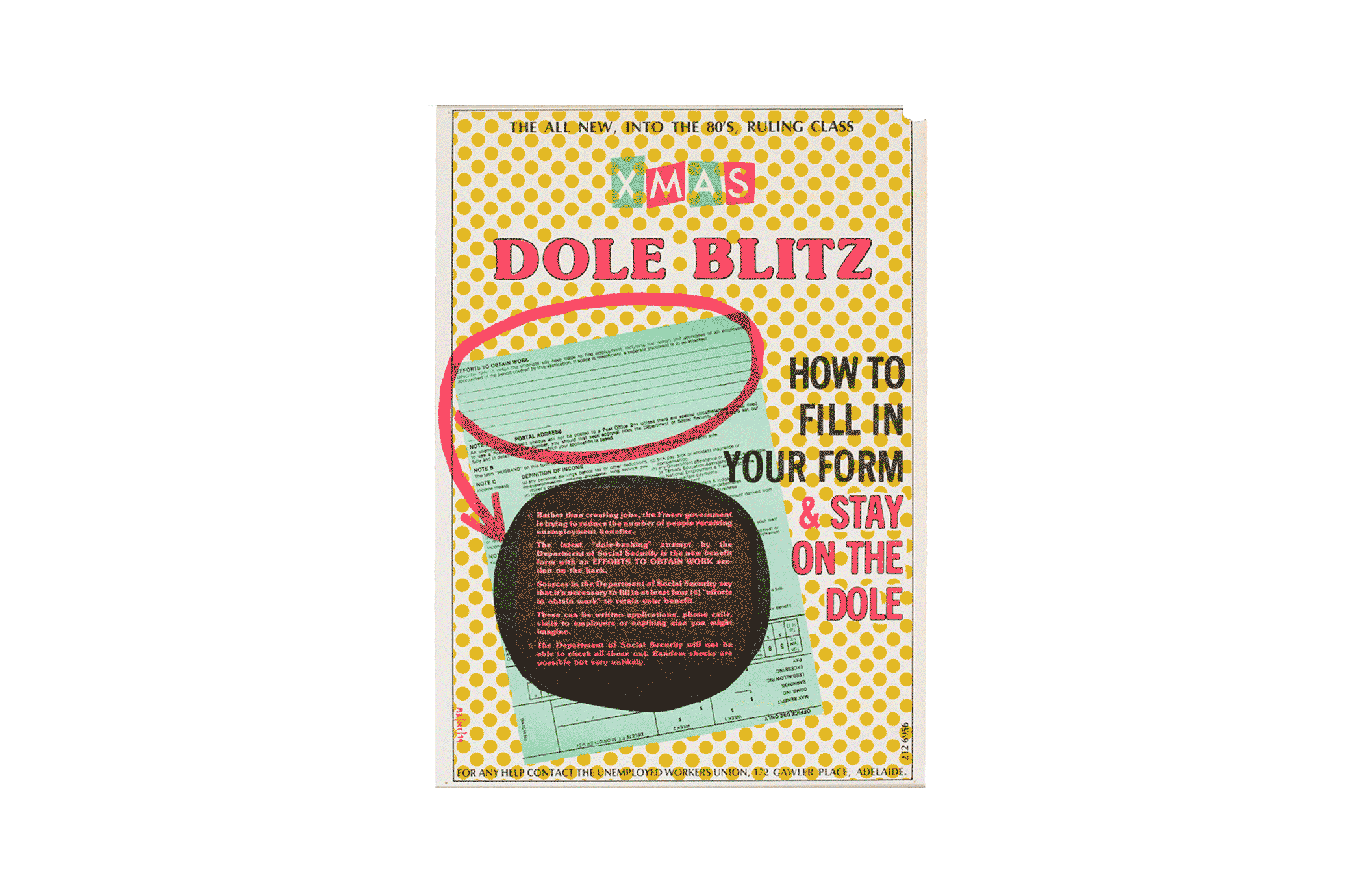 (Powerhouse Museum, 2022)

A podcast of seven newly-commissioned sound works about people, movements and the world – refracted through objects held in the Powerhouse collection

Featuring beautiful, critical, lateral new pieces by Dakota Feirer, Alexandra Spence, John Jacobs and Jane Curtis, Miyuki Jokiranta, Omar Musa, Sally Olds and Jinghua Qian.

The wonderful team at the Powerhouse includes the inexhaustible Cara Stewart, Ayeesha Ash, Mara Schwerdtfeger and Callum Cooper. Erin Hyde composed the gurgling, humming theme music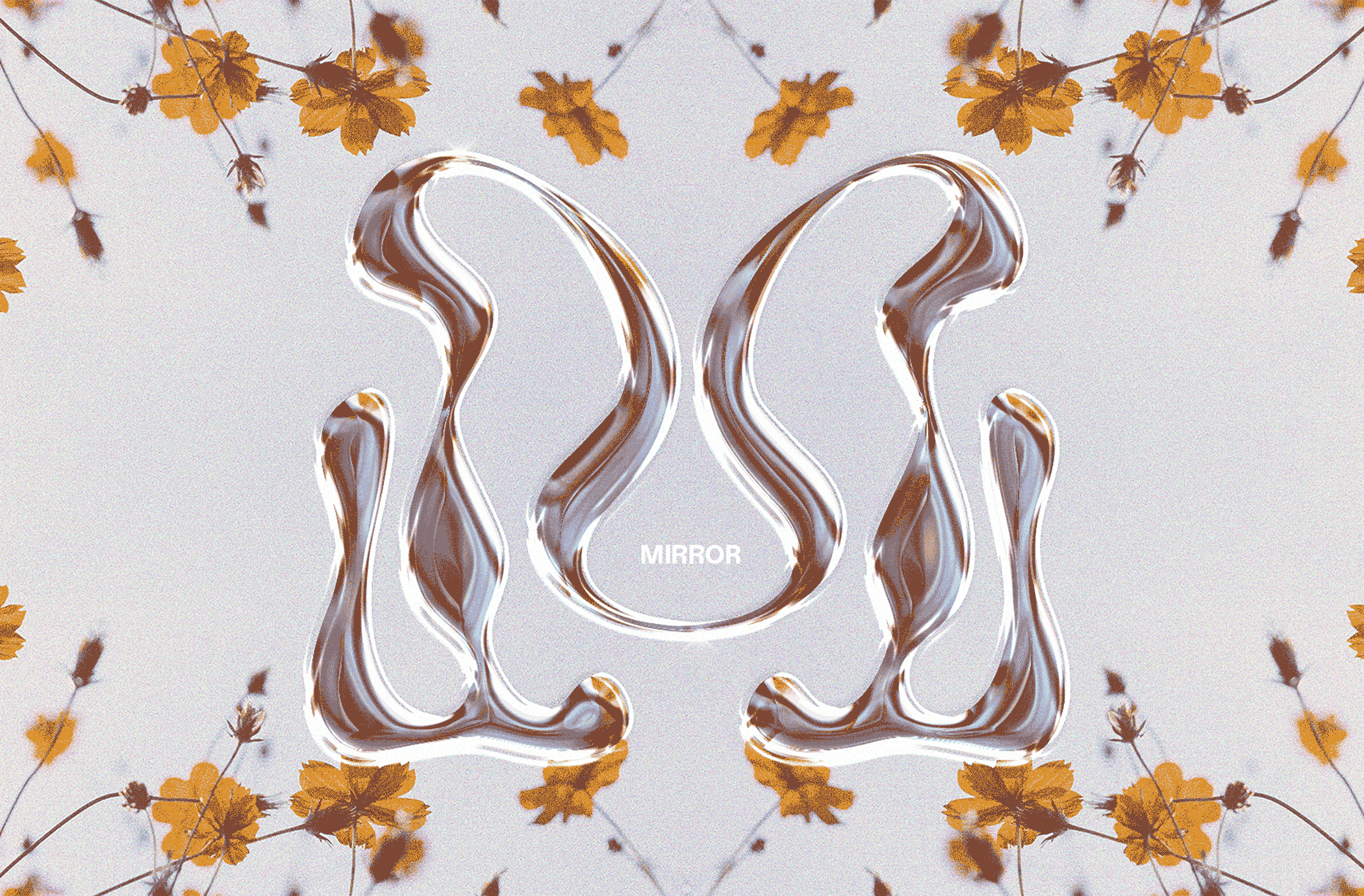 (Liminal, 2022)

A digital publication featuring eight newly-commissioned works of art and writing: poetry, essays, videos, correspondences, drawings and a hypothetical gift shop

With my deepest thanks to Serenity Department, Andrew Brooks and Arvind Rosa Brooks, Ju Bavyka, Ai Yamamoto, Fayen d'Evie and Lloyd Mst, Liang Luscombe, Flatwhite Damascus and Jean Bachoura and YY for their creativity, trust and spirit, and again to Leah Jing McIntosh for the invitation to guest-edit Mirror, and for her faith and support. Design, above, by Anny Luo




(Weird Noise, 2022)

A short provocation about uselessness, industrial meaning-making, friction and inscrutability in radio-making, for issue one of new print zine Weird Noise

The sold-out inaugural edition of Eleanor McDowall's latest work of space-making (tireless excellence, I swear) includes essays, illustrations, poems and photographs by audio makers from around the world. It's now freely readable online (with thanks to Charlie Shackleton). Thank you, El, for the invitation (🎺)!




(Liminal and Pantera Press, 2022)

An essay about materials, accumulations and the mortifying power of ten bucks. It lives in a new anthology of writing about memory and archives, available now

I'm beyond humbled to be published alongside the deeply engaged essays of the Liminal and Pantera Press Nonfiction Prize longlist. The collection is edited by Leah Jing McIntosh and Adolfo Aranjuez; special thanks to Leah for her generosity as an editor, encourager and enabler of this piece (and opportunity and collection and imprint)




(Open House Melbourne, 2022)

A live streaming radio broadcast from Victorian Trades Hall & Literary Institute, in collaboration with Snack Syndicate – with conversations, readings, stories and (top 40) songs about work, anti-work and the rights and precarities of labour

The broadcast spanned two days (and 13 hours) as part of Open House Melbourne 2022's July Weekend artistic commissions, Take Hold of the Clouds, curated by Tara McDowell and Fleur Watson. Featuring Tony Birch, Jennifer Hamilton, Antony Moore, Chelsea Hart, Evelyn Araluen, Jonathan Dunk, Jathan Sadowski, Elena Gomez, Melody Paloma, Cher Tan, Terri Ann Quan Sing, MP Hopkins, Sally Olds and Arvind Rosa. Fayen d'Evie, Yue Yang and Luke Rigby's thoughtful Open House / Open Access work intersects with this project. My gratitude for dream collaborators Andrew and Astrid knows no limit!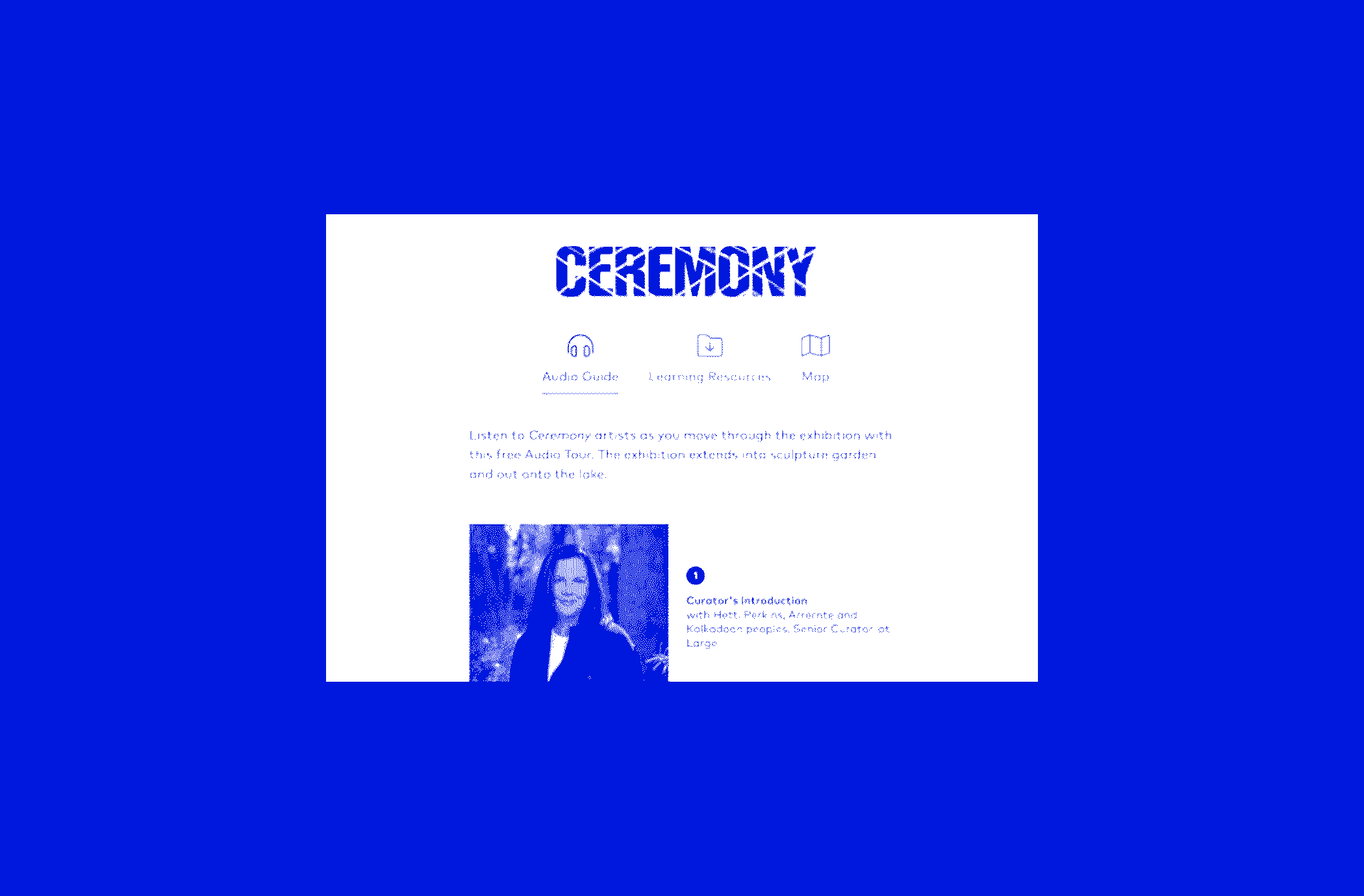 (National Gallery of Australia, 2022)

Seventeen audio tour stops for Ceremony – the NGA's fourth National Indigenous Art Triennial curated by Hetti Perkins – composed around recordings of each artist in conversation and at work

With thanks to Keir Winesmith and Brittany Burgess at the gallery. Ceremony is open 26 March to 31 July 2022 in Canberra, on Ngunnawal/Ngambri Country





(Sydney Review of Books, 2022)

For The Circular's first audio edition, a curation of sound works that implicate listeners or play with attention in interesting ways

Every Friday, The Circular assembles a curation of new and archival non-fiction from 'Australia', bringing some select pieces out from behind paywalls, too. It really embodies a belief in archives of ideas. Thank you Tiff Tsao and Sydney Review of Books for inviting me to be a guest editor!




(Un Magazine, 2021)

An essay about solutions, metabolism, self-snooping, bodily score-keeping, latent heat, a long line of belly buttons, dead birds, our inscrutability … and possibly more? 👀

Published in Un Magazine 15.2: Metabolism (December 2021), commissioned and edited by Snack Syndicate (Astrid Lorange and Andrew Brooks). Thank you, A+A, for your patient and wise editing! I'm also grateful to Amita Kirpalani, Caroline Jumpertz, Emma Hartley, Lily Sloane, Mike Williams, Natalie Kestecher, Virginia Heal and Zacha Rosen for the loan of their voices, and for their generosity and trust





(Field Recordings, 2021)

Birds, bugs, breeze, bushes, Box-Ironbark

Recorded in Wellsford for Eleanor McDowall's Field Recordings project




(Liquid Architecture/West Space/Bus Projects, 2021)

Audio archive recording and short narrative documentation as part of a multi-institutional exploration of cooperative art/s practice, centred around Collingwood Yards

Doodle/notes/scan by Nina Gibbes. Audio developed in collaboration with Joel Stern, Xen Nha and a host of others. Some recommended reading: Cher Tan, Maddee Clark, Timmah Ball




(Nike/SouthSouthWest, 2021)

Narrative audio and composition as part of a cross-media celebration of vision impaired runner Jaryd Clifford and his bond with guide runner Tim Logan

With Ben Birchall, Andy Sargent, Ben Bomitali, Alica Kroupa, Bonnie Moir and … a lot of other people. You have no idea how many people work on these things. (Film is mind-boggling). The nice photo above is by Sam Wong. Sorry for ruining your photo by adding the tile artwork, Sam 😰️




(Arts Access Victoria/Victoria Together, 2021)

A digital exhibition of 49 Deaf, Disabled and Neurodiverse artists

Over a few months, I worked with artists to assist them in producing digitally accessible pieces for this fully captioned, audio described exhibition, with help from the AAV team (especially Fury). Curated by Caroline Bowditch




(ABC RN, 2021)

Actor Kate McNamara walks us through her big break … down, for the ABC storytelling podcast Days Like These

With thanks to Kate, supervising producer Kyla Slaven, host Elizabeth Kulas, and the Days Like These season three team




(Liminal Magazine, 2021)

A nice long conversation with Nathania Gilson for Liminal, with photos by Leah Jing McIntosh

I wouldn't normally put this kind of thing here, but some day we'll all be dead, so why not?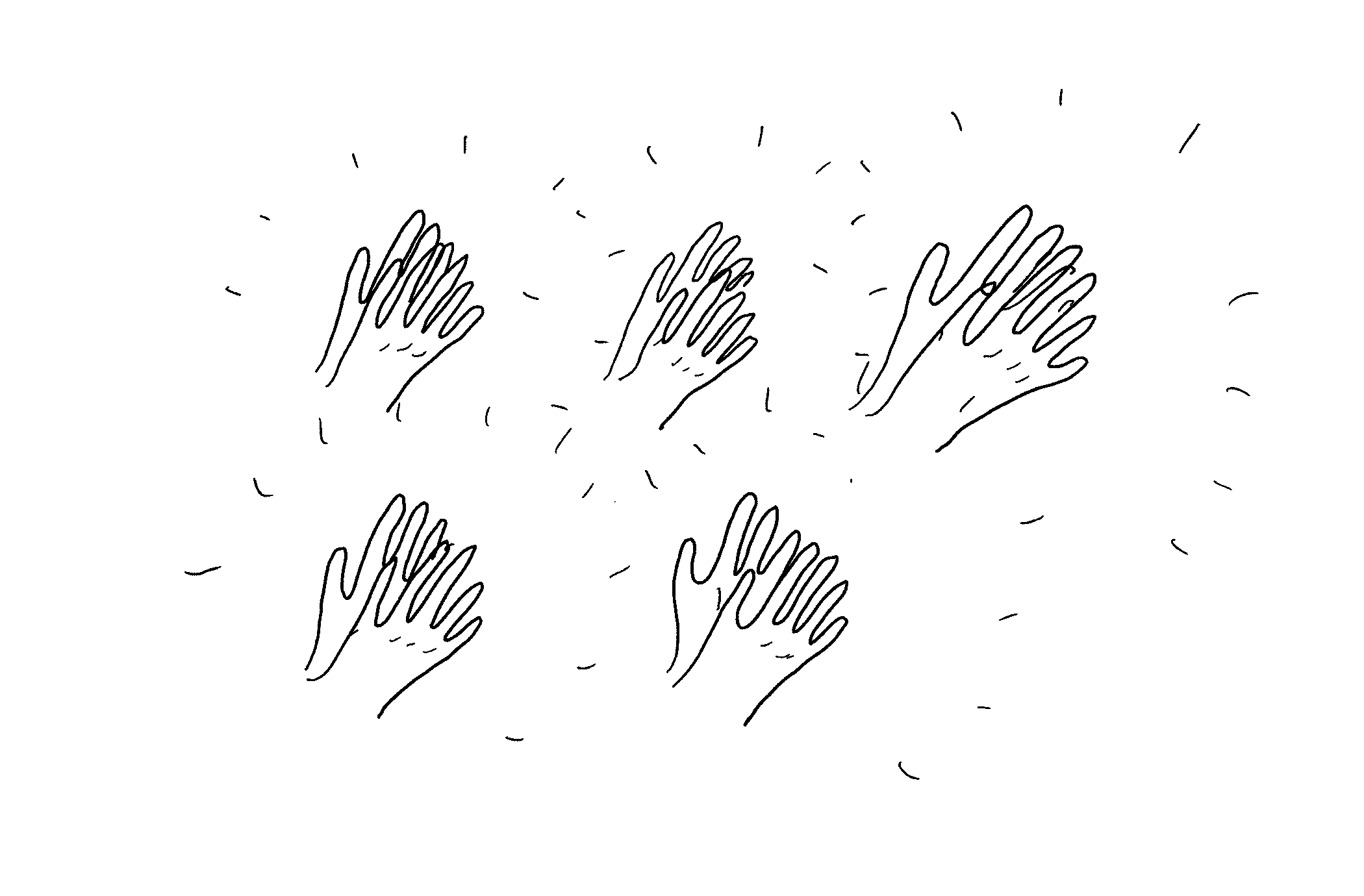 (Darebin Arts, 2021)

An interactive short story about applause and the ways we crave to be observed, acknowledged and rewarded. Published in Proximities, a part of Exhibiting Culture Online

Commissioned and edited by Vidya Rajan. Interaction and layout coding by BF. (Full version works best on a laptop/desktop)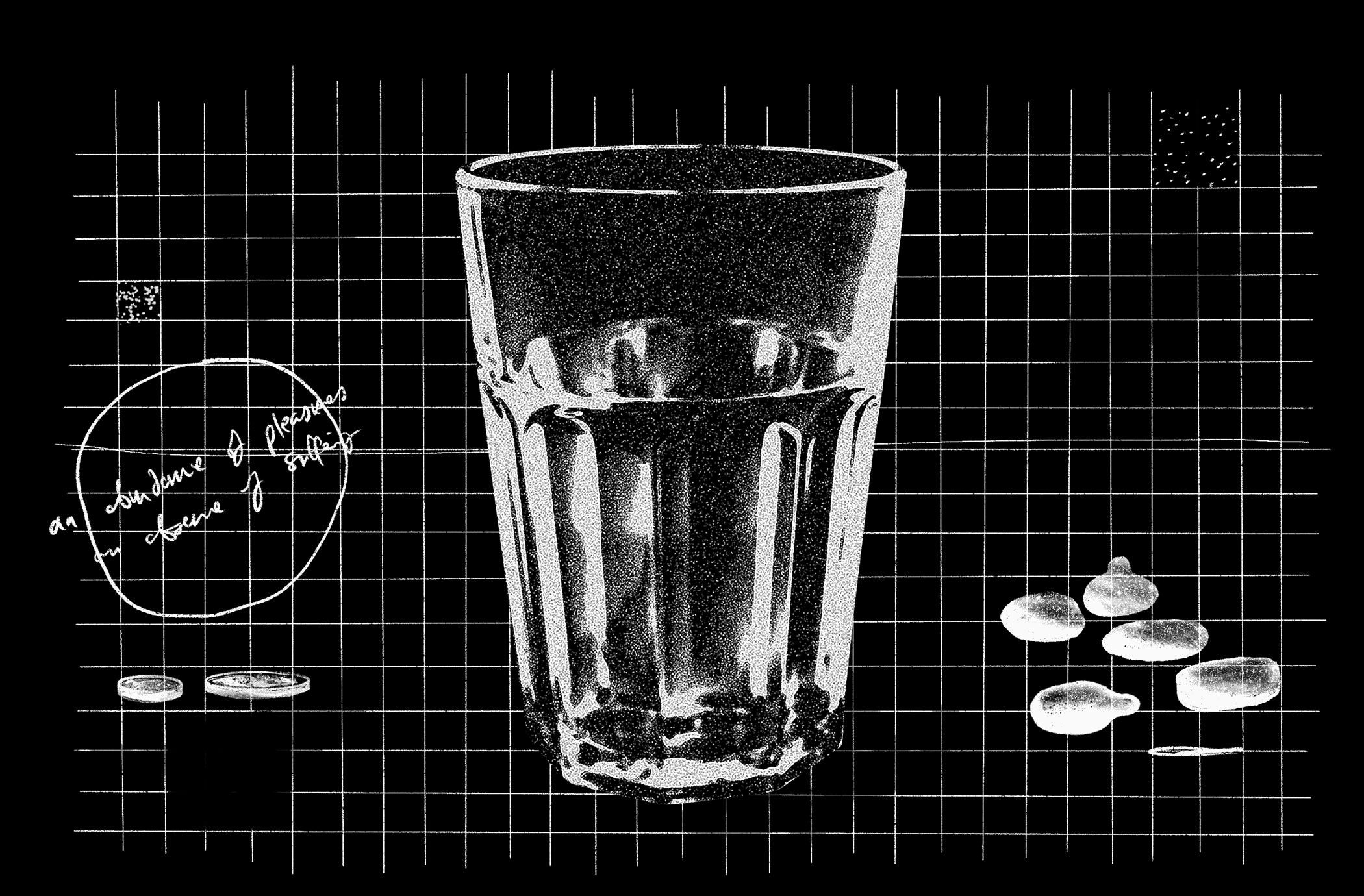 (Going Down Swinging, 2021)

A short story about getting old, getting cold and living forever (or just a little longer, anyway). Published in Going Down Swinging #41: AR Edition

Edited by Magenta Sheridan. Augmented by augmented reality artist Anneli Goeller. Read it on a laptop/desktop if you can. In 41 Extra!, the digital launch of the edition, you can watch a short reading or eavesdrop on a conversation with fellow 41'er Lujayn Hourani. This story was included in the Woollahra Digital Literary Award 2021 Fiction shortlist





(WFMU, 2020)

A 59-minute radio broadcast constructed of smartphone voice memos and audio notes-to-self. Or: what is this sound, and why the hell did I record it?

Re-broadcast via Radiophrenia on 26 August 2023. Thanks to Adalya, Amita, André, Bec, Beth, Connor, Isobel, Ivy, Karishma, Masako, Nicole, Nicola, Pepi and Silvi for sharing their recordings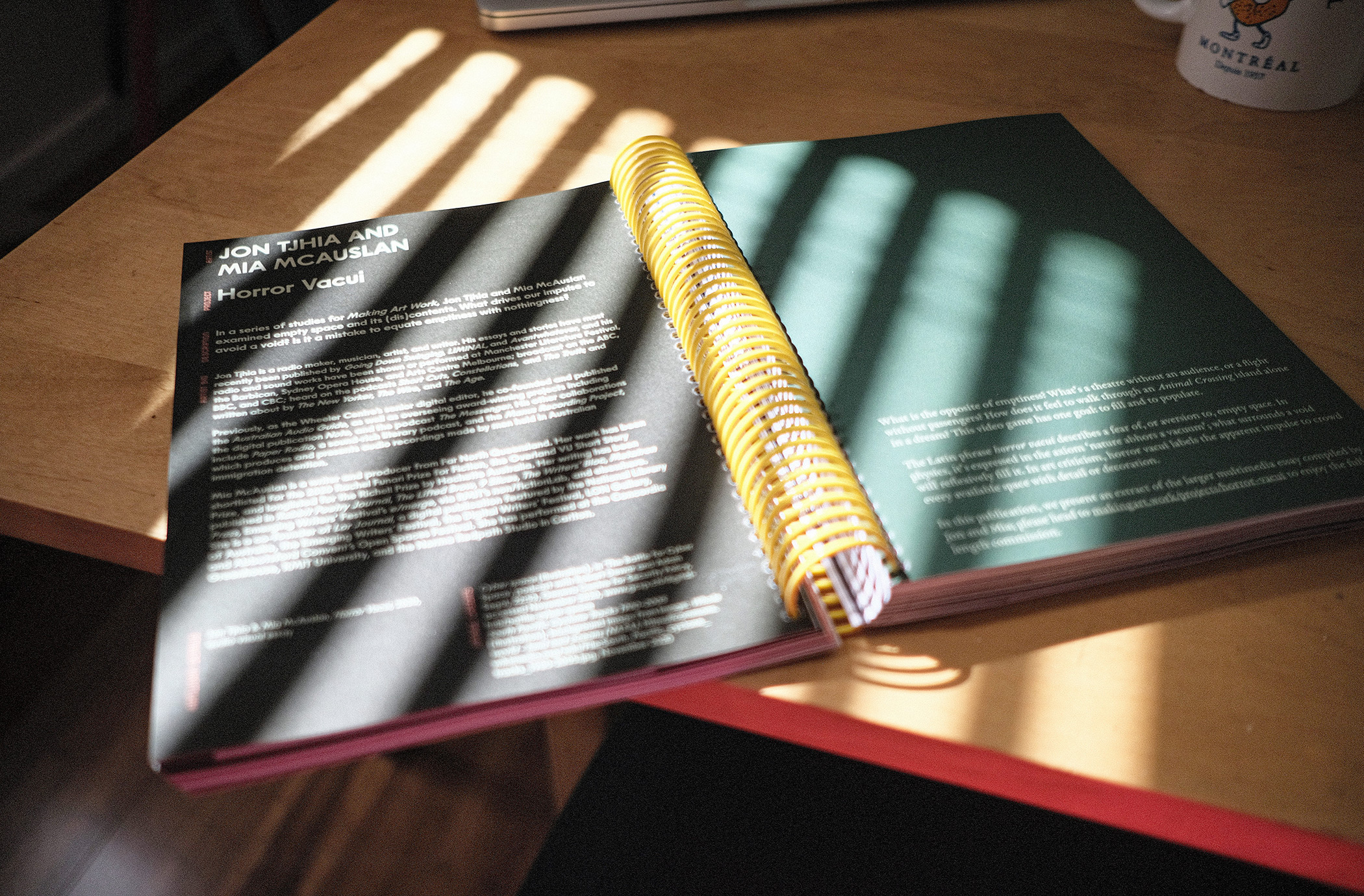 (Making Art Work/Institute of Modern Art, 2020)

A multimedia essay about fear of empty spaces, written with Mia McAuslan

Commissioned by Alex Holt. An extract appears in the book Making Art Work (IMA, 2021)





(Liquid Architecture, 2020)

A recording and listening project

Produced in collaboration with Farhad Bandesh, Farhad Rahmati, Samad Abdul, Shamindan Kanapathi, Thanush Selvraj and Yasin Abdallah in Australian immigration detention, and André Dao and Michael Green. Read a dossier of writing about this work in Disclaimer




(Avantwhatever, 2020)

A video essay about delineations, discernments and boundaries

For Avantwhatever's 2020 artistic programme curated by Ben Byrne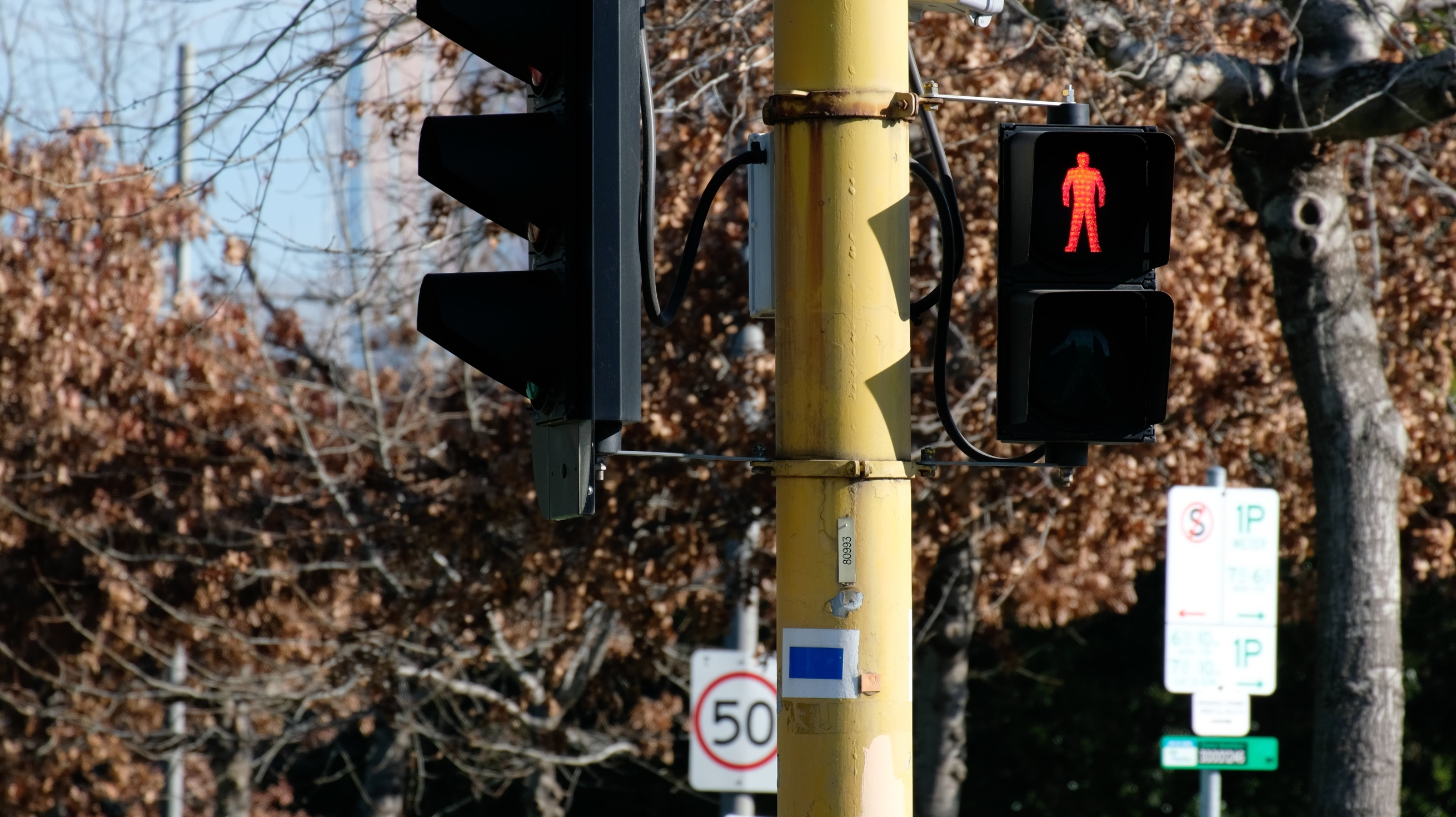 (LIMINAL, 2020)

A multimedia essay about divisions and separations

Edited by Cher Tan for LIMINAL Magazine's Glitch series





(Field Recordings, 2020)

Ten minutes amongst the bats at dusk in Yarra Bend Park

For Eleanor McDowall's Field Recordings project





(City Gallery Wellington, 2019)

A contribution to the book accompanying the exhibition/investigation

Edited by James Parker and Joel Stern





(Constellations, 2019)

A four-channel sound installation and a podcast commission about the human voice, time and money

Part of the Resonant Bodies project curated by Aliya Pabani, Michelle Macklem and Jess Shane – exhibited at Toronto Media Arts Center and published on Constellations





(BBC Radio 4, 2019)

A short radio feature for an Oulipo-themed episode of the podcast/radio programme Short Cuts




(Wheeler Centre, 2019–)

Developed an inclusion- and experimentation-focussed audio storytelling programme

Participants received $10,000 each in funded learning, tailored mentorship, tools and equipment, practical support and paid work experience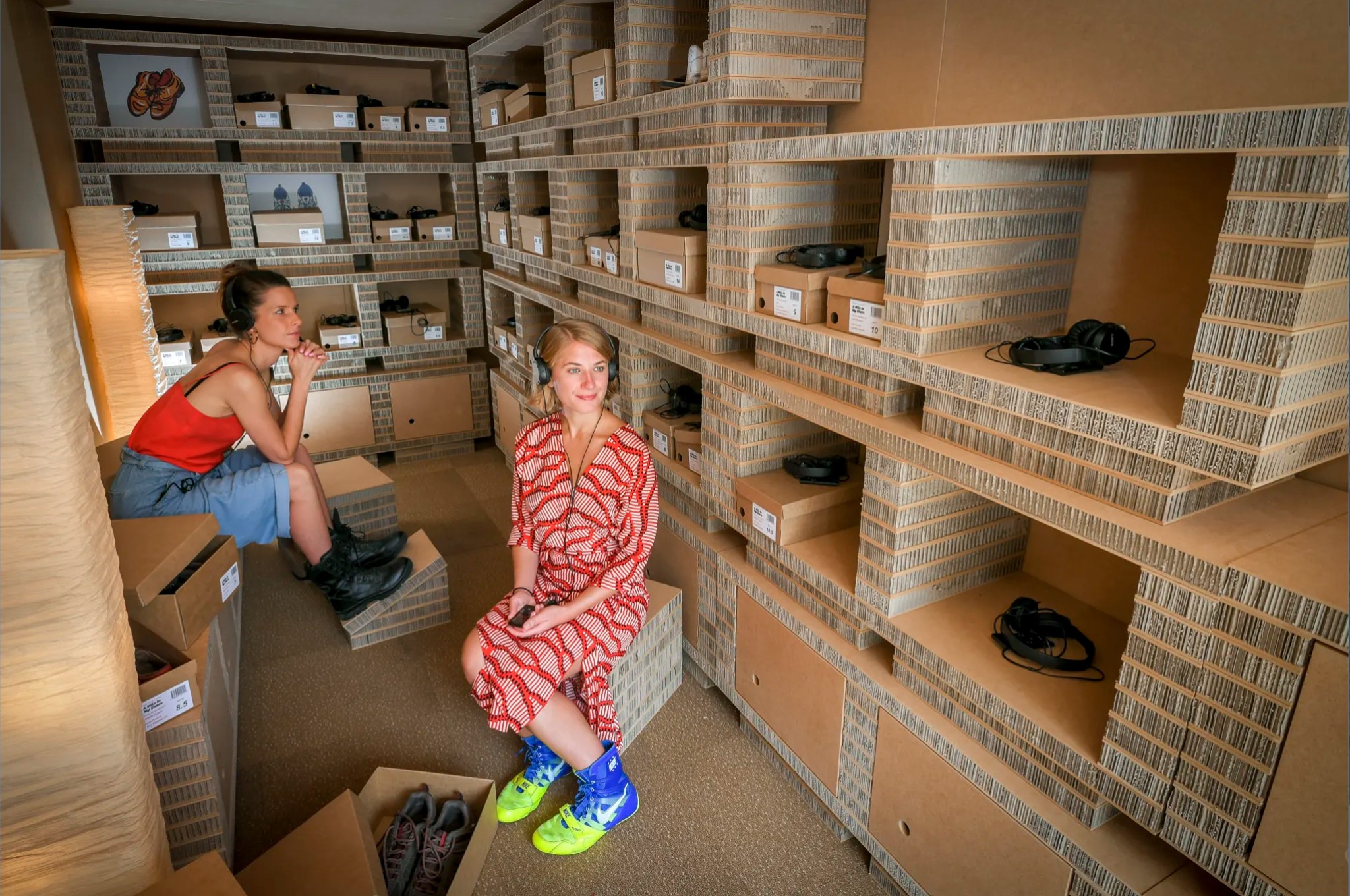 (Arts Centre Melbourne, 2019)

An audio story about walking through the city of Melbourne and around the Yarra River at night

Presented as part of a rather literal installation in which you could wear … my shoes




(Wheeler Centre, 2018–2020)

A digital publication showcasing award-winning original Australian writing and adventurous multimedia stories. R.I.P.!

Created and edited with Sophie Quick





(Barbican, 2018)

An essay about the body as a listening device – drawing on experiences of contemporary dance

Curated by Eleanor McDowall and Nina Garthwaite for the Barbican Centre's Soundhouse: The Listening Body exhibition and public programme. Sketch by Nina!





(Liquid Architecture/Melbourne Law School, 2018)

An installation built around daily recordings from six men living in Australia's immigration detention on Manus Island

Part of the Eavesdropping investigation curated by Joel Stern (LA) and James Parker (MLS); shown at Ian Potter Museum of Art, City Gallery Wellington, Gus Fisher Gallery Auckland and Melbourne Law School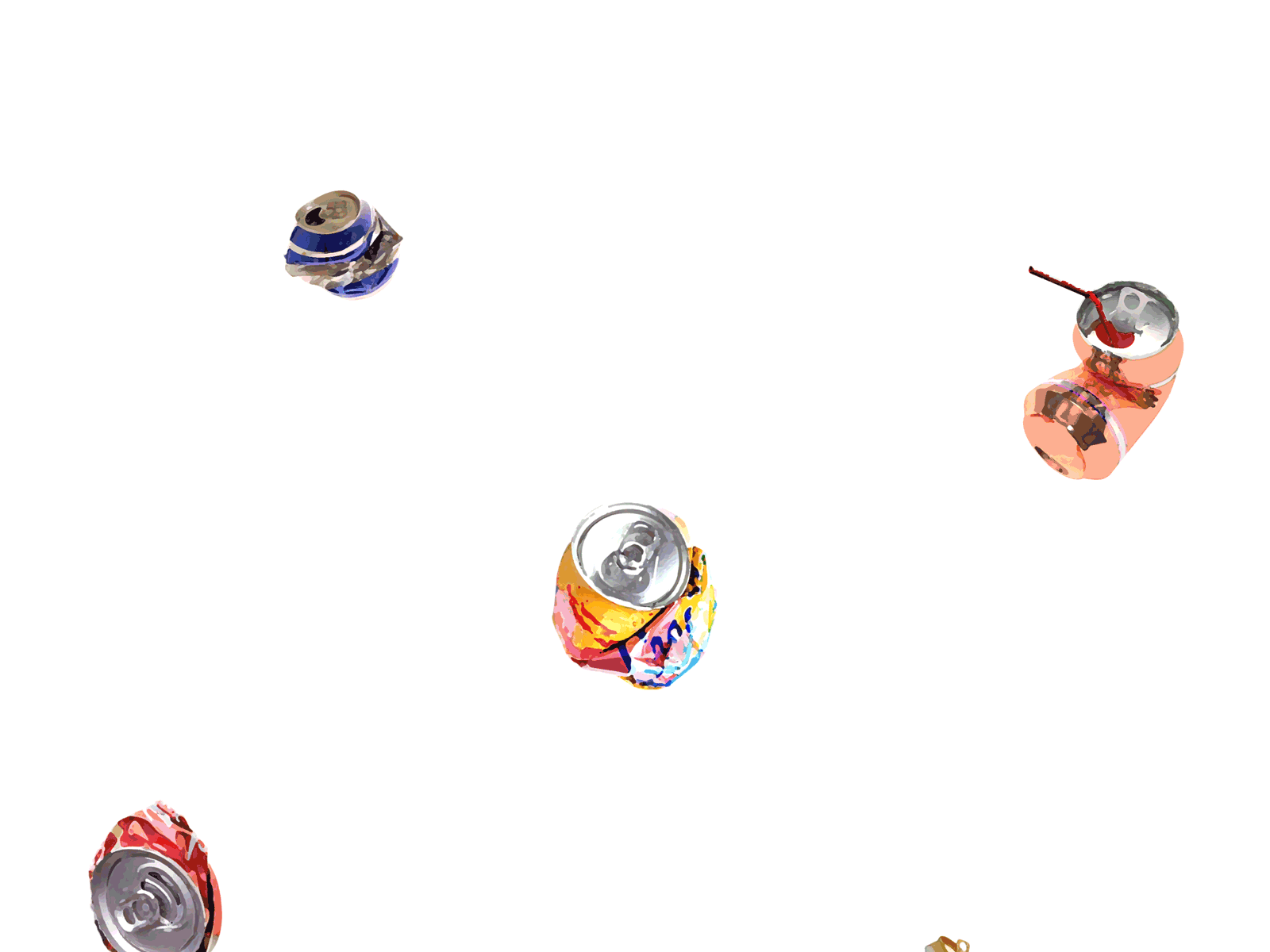 (2018–)

Miscellaneous





(ABC Radio National, 2017)

A story about looking and seeing, breakage and recognition, for the podcast/radio programme Soundproof





(Behind the Wire and the Wheeler Centre, 2017–2019)

A podcast based on thousands of voice messages sent by Abdul Aziz Muhamat, a refugee detained on the Australian-run detention centre on Manus Island, Papua New Guinea, to Michael Green, a journalist based in Melbourne

With Abdul Aziz Muhamat, Michael Green, André Dao, BF, Hannah Reich and Sophie Black. Winner of a W*lkley Award, NY Festivals International Radio Awards Grand Trophy and several others. No Grammy, but mum says it could still happen





(Wheeler Centre, 2017)

Digital production of a crowdsourced festival of questions – including a publication featuring Sheila Heti, Sam Wallman, Estelle Tang, Toby Fehily and Geoffrey O'Connor

Produced with Connor O'Brien





(Assemble Papers, 2017)

A mixtape (and interview) working through minimalism, stretched sounds and various positions on the human voice

Commissioned by Jana Perković





(2016–2020)

Co-founder/editor of a website offering short reviews of Australian podcasts and radio series, and interviews and features about how – and why – they were made

Created in collaboration with Kate Montague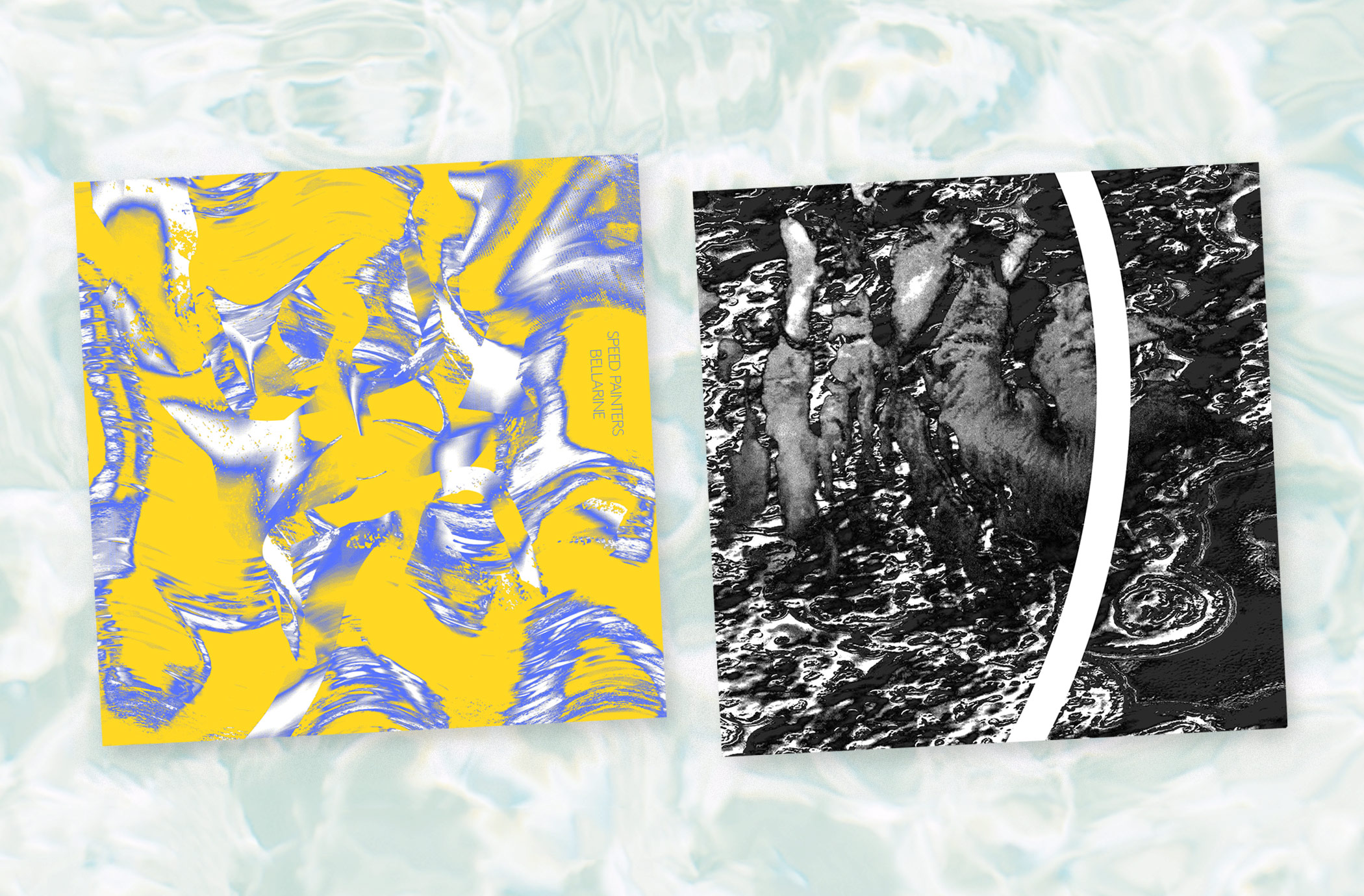 (Cutters Records, 2015)

Two records alloying slow-burning house music, techno and found sound

A musical group with Tig Huggins, Nick Huggins and Oscar O'Bryan





(ABC Radio National, 2015)

A short story, written by Katia Pase, about a young girl's search for her mother and the mythical landmark of her childhood, for the podcast/radio programme Radiotonic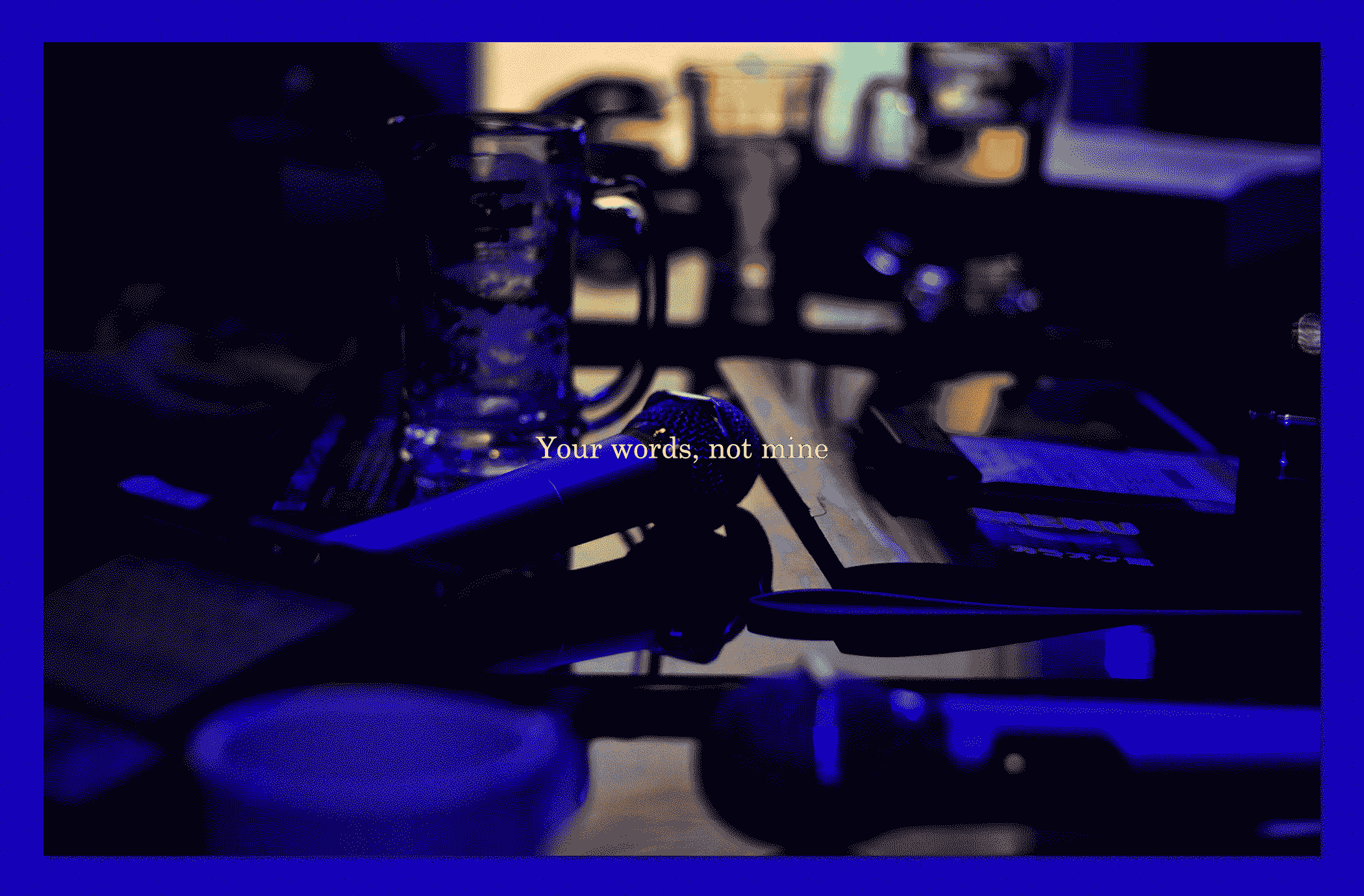 (Melbourne Writers Festival/Lit Hop Melbourne, 2014)

Is it weird to play the part of somebody else in a radio feature? Our sources say yes, and we have the research to prove it: namely, this unique radio karaoke event presented at Loop, which provoked novel ethical questions while taking a very long time to subtitle

Featuring works by Timothy Nicastri, Jaye Kranz, Jessie Borrelle, John Jacobs, Julie Shapiro, Michael Brydon, Tom Cho, Natalie Kestecher and Sophie Townsend, Quinn Eades and Russell Stapleton




(Wheeler Centre, 2014)

Interactive campaign and digital production of statistics-driven live event

With Simon Abrahams, Ian Pidd, Martyn Coutts, Icelab and more





(Wheeler Centre/Clemenger BBDO, 2014)

Awareness campaign for the Wheeler Centre, bridging digital/physical discussion with 100 temporary/permanent plaques mounted city-wide

With Michael Williams, Pauline O'Brien, Simon Abrahams, Tamara Zimet, Ben Keenan, Ben Birchall, Nathan Rogers, Sharon Adams, Berlin Abraham, Louise Sergent, Kate Little and more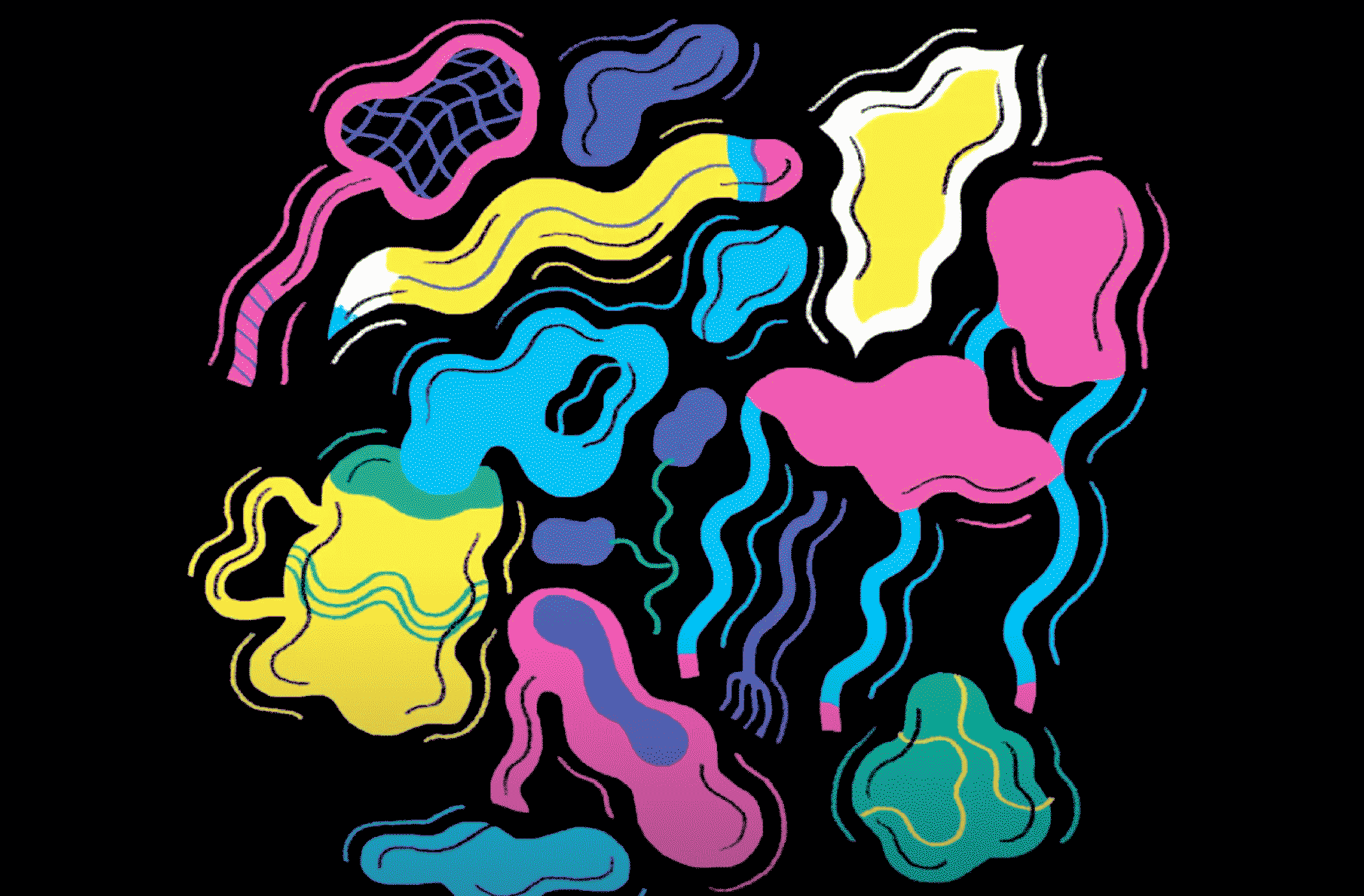 (Radio With Pictures/GRAPHIC Festival/Sydney Opera House, 2012)

A live performance of an illustrated radio feature, made in collaboration with artist Lachlan Conn, performed at Sydney Opera House and broadcast on FBi Radio

With thanks to Pepi Ronalds for sharing her experiences of the 2011 Fukushima earthquake and its nuclear aftermath. Commissioned by Gabriel Clark, Eliza Sarlos and the late Jesse Cox





(est. 2010)

A long-running, now intermittent podcast (or journal) publishing fiction and non-fiction from Australia and New Zealand

Created with Jessie Borrelle










That's all I've had time to put here right now. Hm – I wonder what Bryanboy is up to.