Emotional support animal
Jon Tjhia
Before you begin reading, we'd like to ask you to record a quick round of applause.
Note: Safari browsers and most iPhones and iPads don't support the interactive version of this story. 😭 If that's what you're using, and you're especially keen, please try again on another device. Otherwise, click below to read the story without recording. (A handful of internet strangers have generously donated their applause in your place.)
More information

If you choose to participate, the next page will request access to your microphone before prompting you to applaud for a few seconds. If you're using a smartphone, set it down before proceeding. Then clap, and when you're done, come on through.

Recordings from this story won't be kept, and are only temporarily stored on your own computer or phone for the duration of the story. We recommend muting other sounds while you read.


Uh-oh …
Sorry! Something went wrong when we tried to record your applause – it seems like your browser can't handle this after all. 💔 You could try opening this page in another browser on a desktop/laptop computer (Google Chrome works best) – or simply read on.
Welcome.

Please record a few seconds of solid clapping in …


        3        
Thank you for your support.
Just standing outside the Westgarth taking a break from arguing with Edie and saw a movie poster that reminded me of you. How have you been? Sorry it's been a while! x
hey ro! so nice to hear from you. what's been happening? what's the argument this time? 🙄 also what poster?? had no idea they were making another shrek lmao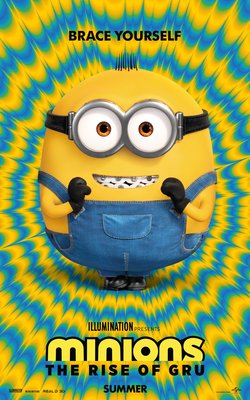 I am SO SORRY. I promise it's just the overalls. xx
omfg i hate you. lolllllll 🖕 🖕 🖕 🖕 🖕 x
Haha. I should not have mentioned why I thought to message you.
:)) i've been alright, caught up in some stuff too, no need to apologise… about to drop some p big news. me and krys are pregnant!
!!!!!!!!!!!!!!!!!!!!!!!!!!!!!!!
ANNIE! Incredible news! 🎊 Huge congratulations! ✨ I'm so happy for you and already know you're both going to be amazing parents. Full on. I'm blown away.
Has it been going smoothly? Your parents must be over the moon! Can we catch up face to face soon? Edie's coming back from the toilet so I'll reply about the other stuff later. xx
thanks!! ny clocked it one time when i went out and was not drinking, which made me pretty paranoid about going out before 12 wks/telling people, so i spose that explains why we haven't been around 😓 anyway, big changes coming. mostly looking forward. doesn't feel totally *real* yet but there's some new shit going on with my body that feels mostly cool and exciting
oh hm dad is dad. mum won't stop saying "you're doing so well!" even though i think i'm just like. staying alive? ohhh… not smoking or boozing… ok, i hear you mum. i humbly accept this award lol
would love to see you. swing by after work some time this wk and we can go for a walk? otherwise laura has a gig in a couple of weeks and rhys ash and milan are trying to get a hang to happen. gtg to bed now but lmk xo
Morning! First up I'm out of town for work this week but the show sounds good. Let's do that?
I'm really happy things are tracking well with the pregnancy and like, don't downplay the care you are taking. Your survival is allowed to take on new significance. Accept the award! But: it's also just really good that it feels so normal!
Sooo … Edie got shitty with me because I was clapping through the end credits of the movie. She starts trying to swat my hand, says 'that's so pointless and embarrassing', gets up and rolls her eyes and rushes out of the cinema to wait outside. It wasn't a very busy screening, and maybe three other people clapped with me (we all exchanged slightly awkward smiles after). 
Of course I get it: the filmmaker and the actors weren't there to hear it! I just thought it was a gorgeous movie (indie too) and I was moved and I didn't want to hold it in!
Edie says that with no human target, just the screen which is just a dead object, my clapping couldn't possibly have come from a pure need to celebrate the movie and that I was just trying to associate myself with it, like I'm claiming the experience in some needlessly external way. Well, so?
It's not really that different to liking tweets about some news that confirms your own feelings, is it? 'Detained refugees released into community' or 'Scientists say both nuclear and renewable power to play role in climate crisis' or 'swiped left on my own face in the mirror'. She says yeah, that's stupid too! Or not stupid but false. Am I nuts?
jeez somehow i always forget about how intense you two can get 😵
HOWEVER i will say maybe she has a point about congratulations being a way to associate w something. like this is probably what my mum is doing with my pregnancy?? 🤔
I think so. Not that it's bad or unnatural … her family is growing. Of course she wants to be connected to that!
tbh i can relate to edie a bit bc i HATE the pressure to clap when i don't want to clap. feel like such an asshole and let's be honest, somebody who claps is always somehow judging people who won't/don't
also liking posts is actually more effective than clapping after a movie bc you're boosting them in the algo right? 
Exactly! You're literally increasing/creating their value. It's very real!
hmmmmmm……… this has me thinking about about laugh tracks in sitcoms (you know those articles/studies that say it actually makes you laugh more)
or fake crowd noise at live sports games
Hey, what's this fake crowd noise thing? I haven't heard of it.
so i learned about this when krys took me to the rugby last year. the stadium was half full maybe but the "chhhhhhh" and "yaaaaaaa!" was v hyped. like def too much for the number of bodies there
krys told me they now have people who use computers and piano keyboards to play crowd recordings from earlier games during the current one. to get everyone in the spirit
like irl sports are getting more like video games (not just for tv either)
the vibe was… too much blood in my veins. unstable
Whoa, I had no idea about that. It sounds unsettling as hell! What you said about blood is very tangible. It's intense because there are already a lot of people at sports games, and then you add these performance-enhancing ghost bodies …
lol imagine if some of the people in the recorded crowd sounds died in the meantime? if you wanna talk ghost bodies!! 😱
A while ago I was sort of obsessing about heat/food/time/money. How they are … not the same, but unexpectedly close to each other.
My train of thought went something like this … Our bodies are warm because eating (digesting) food creates heat. We need to stay warm to be alive. Or it is the heat that makes us alive?
For most of us, being alive eventually means using our body to earn money. Like mostly (and extremely obviously) we exchange time (chunk of our lifetime) or work (energy) for money.
So money is a way of storing time. It's unredeemed heat or a battery or an IOU for aliveness.
Does that make any sense? It becomes extremely weird to me that we can carry and exchange time like that. Passing around bits of paper or metal coins (or tapping a card or phone I guess). Passing time!
When I can't make it to a protest I usually make a donation instead. But when I throw coins into a busker's guitar case I'm usually doing that instead of clapping. Most of the time it's actually because I don't *want* to clap. I didn't like them $2.80 much, probably didn't like them at all and wish I wasn't in that awkward position of responding or not. Maybe I just happen to have some coins and the point is more that I'm in the habit of giving money to pretty much anyone who needs it more than me.
lol don't say sorry. i am v much enjoying talking about this xx
but yeah i get you! you know how sometimes you buy a ticket to a show, then you can't go… but you don't ask for a refund bc you wanna support the artist/friend? that's what i think of when you talk about money standing in for body heat. "a token of my time" etc
also thinking about government money and arts grants. like this image in my head of a bureaucrat who is actually v excited by your selection criteria and box ticking. arts funding as babysitting, keeping the difficult kids busy 🐣
even weirder how they fund things that would only exist by getting funding, bc the audience really does not exist… i mean i love it of course but the weird part is the govt's money comes from the work of people's bodies (taxes) so then people's bodies are paying for a lack of people's bodies in the audience. lol… you get me? one time devika told me that in ancient rome, people got paid to show up and applaud politicians or actors. politics… theatre… rly mak u think 🤔 lels
That's pretty much the main way governments think of people, right? As economic factors! We'll earn this much, we'll spend this much, depending on this or that thing. Spend this much on them to save this much on them later. But if they live this long, this is how much it will cost us …
I laughed at the image of a bureaucrat getting hot and bothered (okay, maybe I am projecting) about grant applications. Side note but I went for a drink with one a couple of weeks ago and let me tell you: bureaucrats are people for whom plans and ideas have absolutely no relationship to the body. Open the chute!
but ro… i have to ask. why do you think we are having this conversation, when you just get stuck defending harmless rituals and ideas with edie? i know argument is sport for you two but it is SO stressful. i have no idea how or why you do it. are you and edie a bit in love maybe? 🤡
Hahaha. I know it's a really confusing dynamic for most people and I know how stressful you find the arguing. How can I describe it? It's like the gift she gives me is that I get to explain myself. Who really lets you do that? Even when I'm hating it, I'm loving it in some other way.
I wonder if I get the same thing from clapping at a movie as Edie does from arguing with me. Do you think she might be asserting some claim over me too? It sounds a bit fucked to put it like that, but at least I feel like my ideas or behaviours have a consequence to someone.
i get what you're saying but don't you think it's p unhealthy to feel bonded to someone bc they criticise you…
Well yeah, I know how it seems on the surface. The thing is we're so close, it's not the same as my parents picking on me or even you getting mad at me, for example. It's become our own little release. It's in stuff like the way she looks at me while we squabble. We have very different ways of approaching most things but I know we both find that exciting. Maybe getting worked up with each other is the fastest way to understand why the other person is how they are. Maybe I am starting to need the soft burning feeling in my stomach that it gives me. Also, even though she usually starts the fights, I give it back to her pretty good.
Anyway, I've gotten carried away and I haven't asked or heard enough about you. What's been happening in your world? How's the baby treating you, etc? x
hey no worries. (i'm gonna take a moment to think about what you said re edie bc i haven't actually seen both of you together for a while!) i'm good. can't concentrate on reading but sometimes at night when we're in bed krys has been reading to me, which is actually kind of the best? i've been working on some drawings as well. trying to test myself with little exercises that i don't show anyone. it is interesting to cut my work/effort (and yeah ok vanity!) off from the possibility of anyone reacting at all. guess we'll find out how long it takes for my dopamine receptors to stage a violent revolution eh 🔪
wbu… what else is happening apart from edie biffs?
isn't it funny you ask me how i am and i suddenly just wanna ask how YOU are and send the attention back immediately
remember those screamo shows we used to go to ages ago? i just remembered the ones where the band would put their instruments down and do a v earnest clap for the audience… then everyone was just standing there clapping at each other ahaha
i remember thinking it was sweet and wow at the time but i am lowkey pissing myself thinking about it now
HA! Yeah I remember those shows. That's funny. I totally forgot about the clapping thing. Haha.
You know how nobody claps at funerals (as far as I know anyway) … do you think it would go down like a tonne of bricks? I keep imagining people being really stressed out by having to decide whether to join in or not! Haha. No risk of overstimulating a dead person's ego … although … imagine if the casket opened and they started to applaud the audience too. Rock'n'roll isn't dead, etc …
HAHAHA what is wrong with you
To get back to your earlier messages though, I'm glad you're finding and making space to try things out away from other people's eyes. It feels a bit counterintuitive these days, doesn't it? On the other hand, you used to be so anxious about what people thought or how they perceived you and your work, so that's super cool thing to try and a good and confident thing to maybe claim for yourself. Also, so sweet about Krys. Am I a bit jealous? No … that would be unfair. But I'm so happy you figured out how to be together and to be with someone in that way. It's very beautiful and you two absolutely deserve it.
don't think i don't notice that you always ignore me when i ask how you are!!! i'm onto your deflecto shit
Sorry, not avoiding on purpose! Honestly? I'm going through a lonely patch. All the small things in my life, like washing the cutlery or getting through a tough day, having a day off drinking or whatever, it's like the sound of one hand clapping. If a tree falls in the forest … if I wipe the kitchen walls down … why bother? Right now I want my existence to register with someone. Whether it's approval or just recognising what I go through.
As you know very well, I don't always want this. Ironically though, when I am independent and don't care, I want someone to notice that too!
sweetie i hear you and i'm sorry you are going through that feeling. xo. i used to feel that a LOT. i started keeping a diary and the feeling slowly got less. people will tell you it's bc you learn to be a partner for yourself but i'm just gonna tell you straight up, i was sure somebody would find my diaries after i die, discover my unsung genius and wish they had been obsessed with me while i walked the earth so humbly lmao
Hahaha. You're ridiculous but that is relatable. I will try to write things down for myself, thank you. xx
btw forgot to tell you (sorry!!) laura's gig is happening tomorrow at frontfoot from 5. can you come?
It's absolutely not that I need some kind of constant validation (that would be a real problem), but sometimes I just want to know I exist in a shared reality. If I'm really honest, I might have to admit to you that I do have some confusing feelings regarding Edie. It's probably obvious but I can't tell if I'm just imagining it.
Yeah, I'll be at the show! Edie already told me actually. Maybe you can help me suss things out a bit? I'll try not to make you sit through a big quarrel?
yeah for sure. sorry if i came off as too judgey before. it's not up to me to understand your relationship (esp when even YOU aren't sure). i'm just trying to figure it out and of course i will do whatever i can to help you make sense of it xo
Thank you Annie. I just want you to know that the arguments are small compared to whatever else is going on. Weird energy, possibly hot. God I really need help figuring this one out. xox
💓 Do you ever use the undercover car park at Northland? Have you noticed those lights above the car spaces? They have these disc-shaped lamps hat turns from green to red. If you look properly at them when someone goes in or out of a parking spot, you can see that the lights change very gently and smoothly. It's almost like a human gesture, like a flick of a wrist! Whoever made these lights really cared about that little detail, even if it was almost certain that nobody would ever give much of a shit. That's the person whose diary I want to read.
well now i know what to get you for your birthday
🙃 don't you think that's why people write? car park light person probably does not keep a diary but you can still witness their decisions and acts and try to understand what it means to be them. find the part of the forest where the tree is falling and note that it fell. hold your hand up to meet the one hand that is clapping on its own
That's really true. Maybe next time I'm there, I'll stand on the bonnet and try to find out a company name. Like that anxiety grounding exercise, looking around the room, naming five things …
I hope it isn't weird or unwelcome for me to say it so bluntly, but after everything that happened between us, I'm grateful for this. If there is any consolation in not feeling noticed from up close, it's in the people who can maybe still see your ways and your stupid little struggles and wins, at least a little bit, from the cheap seats.
i appreciate that, ro 💗 but let me remind you these seats are not cheap if you count sunk costs! 🙃 nah… i'm v grateful too. i mean it xxx
Well I'm really looking forward to seeing you at Frontfoot. I'll leave you with this gem I found on Twitter …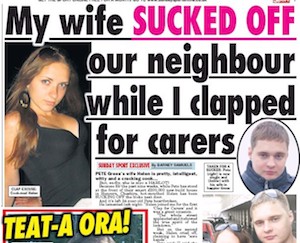 If this headline had been about me, I feel like Edie would be like: mate, you got everything you deserved. xx
Saturday
Ny
Niobe is lurking by the open flame to keep warm. Somebody from the kitchen has just hung three racks of chickens over the wood fire (hands, or … wings, tied behind their backs with thin white yarn), and now they are slowly rotating on the metal stick. An alarm beeps in the milky-tiled kitchen, and a woman wearing kitchen whites attaches a fourth rack – six bodies to a stick – over the fire. Fat drips onto the wood with a crackle, and the air of the courtyard is smelling more and more like roast chicken. A mosquito that has been bothering Niobe for a while flies by, and without too much deference to her inner Buddhist, she puts her glass down and claps it into death.

Milan
Milan looks around at the chattering group – more acquaintances, he decides, than friends – and imagines that instead of liking each other's Instagram posts all year, they had walked up to face one another, giving one loud, austere clap per Like. Clap, clap, clap, clap, clap, clap. He scratches his cheek and holds a cigarette out to Niobe, who accepts it with a familiar nod.

Ashley
Ashley notices that one urinal has the Hygiene Systems turquoise mat and the other has the Eco-Mat Ultimate 1.0, and he chooses the Hygiene Systems because it seems better equipped to disperse his pee. When he returns to the table he wants to be able to tell somebody this: that he is a good boy and he has done a good thing in noticing the world and making the reasonable and considerate choice. This time, nobody will ever know. The afternoon is fading and a storm is fomenting far off in the sky.

Rhys, Devika and Courtney
The three of them are drunker than they had planned to be. They are swaying and cackling at Devika's ridiculous confession, teetering on their wooden chairs, eyes closed but occasionally to steal a squinting glimpse of the moment they are sharing. And then, a sloppy cascade of half-arsed claps, because the tension of their shared joy needs a handle to steady itself, like a sentence needs a full-stop to be done.

Annie
Men keep wandering into the courtyard, looking left and right before realising the bathrooms are a few metres back inside the doorway. Milan is typically brooding, a bit of an ass, really. Ny is smoking a cigarette, but when she makes eye contact with Annie, she remembers the baby; blinks brightly, holds her palm up apologetically and scuttles to the corner gate. Edie and Ro are talking about workplace review websites, but the exchange is not particularly heated or interesting, and across the table, Ro keeps shooting Annie brief, questioning looks.


Inside the glass doors, while Laura is setting up, Annie sees Krys breathless and wide-eyed in the middle of an anecdote, which softens her heart a little. Ashley strides across the courtyard smiling to himself about something. It is a burden seeing all of it, Annie thinks, feeling both heavy and pious in her sobriety: doing it for you, kid. Doing it for us. The kitchen staff come by every few minutes and 'woo!' encouragingly amongst themselves as they check the roasting chickens. In the kitchen window, there is the mottled silhouette of somebody's head moving slightly from side to side.

Cheng
Cheng pulls the sponge along the last of the trays, and it acquits its oils easily; this one's not too bad. The platter of the microwave turns slowly behind him. He imagines the gamma rays entering the soft back of his skull while he stands at the sink. If he could manage it without being seen, he would burst into tears. Hard to explain why the rays felt like love or how warm food felt like love; how it was a gift from the ancestors, and he wanted to answer them with heartfelt applause, the microwave inventors and the manufacturing line and the microwave cooks and the power company workers too, for this disembodied and perpetual kindness that would endure even now, all this time later.

---
Acknowledgements
'Emotional Support Animal' was commissioned and edited by Vidya Rajan for the Proximities series of Exhibiting Culture Online by Darebin Arts, February 2021. It was written on the unceded sovereign lands of the Wurundjeri and Boon Wurrung people, to whom I pay my respects. If you live in the state of 'Victoria', please support First Nations sovereignty by paying the rent. If you are a racist, fuck off.
A grateful, heartfelt round of applause to Vidya, for her trust, narrative wisdom and guidance. Bec Fary's creative coding has fundamentally enabled key parts of this interactive work, and I'd like to acknowledge their invaluable role as a patient and generous collaborator.
Thanks, too, to Amita Kirpalani and Michelle Ransom-Hughes, who each offered astute feedback at the exact right time, and to the seven strangers who readily contributed a recording of their applause – no questions asked – for this story.
Thank you for reading.
- Jon